WASHINGTON, D.C. —Zahid F. Sarder Saddi holds out hope that democracy in Bangladesh will be restored. Saddi is currently politically exiled from his home country but hasn't let that stop him from continuing to fight for Bangladeshi democracy and human rights. His goal is to restore the caretaker government, facilitating free and fair elections for the people of Bangladesh.
Though he's many thousands of miles away from the place he grew up, Saddi's time in the United States has allowed him to enjoy new freedoms and improved opportunities to speak out for the protection of Bangladeshi democracy.
Saddi, former Foreign Advisor to the Prime Minister of Bangladesh, now has the ability to engage in political action from afar, participating in panels held by the Prestigious Heritage Foundation, the Woodrow Wilson Center, Human Rights Watch, Democracy International, the United Nations, and the U.S. Congress.
These political ties allowed him to personally thank Secretary of State Antony J. Blinken for the sanctions issued against Bangladesh. Saddi addressed the press in Washington, D.C. on February 12, 2022, stating:
"Since 2009, when Bangladesh's Awami League regime came to power, enforced disappearances have become a daily occurrence. If Secretary-General Antonio Guterres is serious about ending human rights abuses by UN peacekeepers, he will ensure that units with proven records of abuse, like the Rapid Action Battalion, are excluded from deployment. The role of Bangladesh's notorious paramilitary force, RAB, should be reviewed following the U.S. sanctions."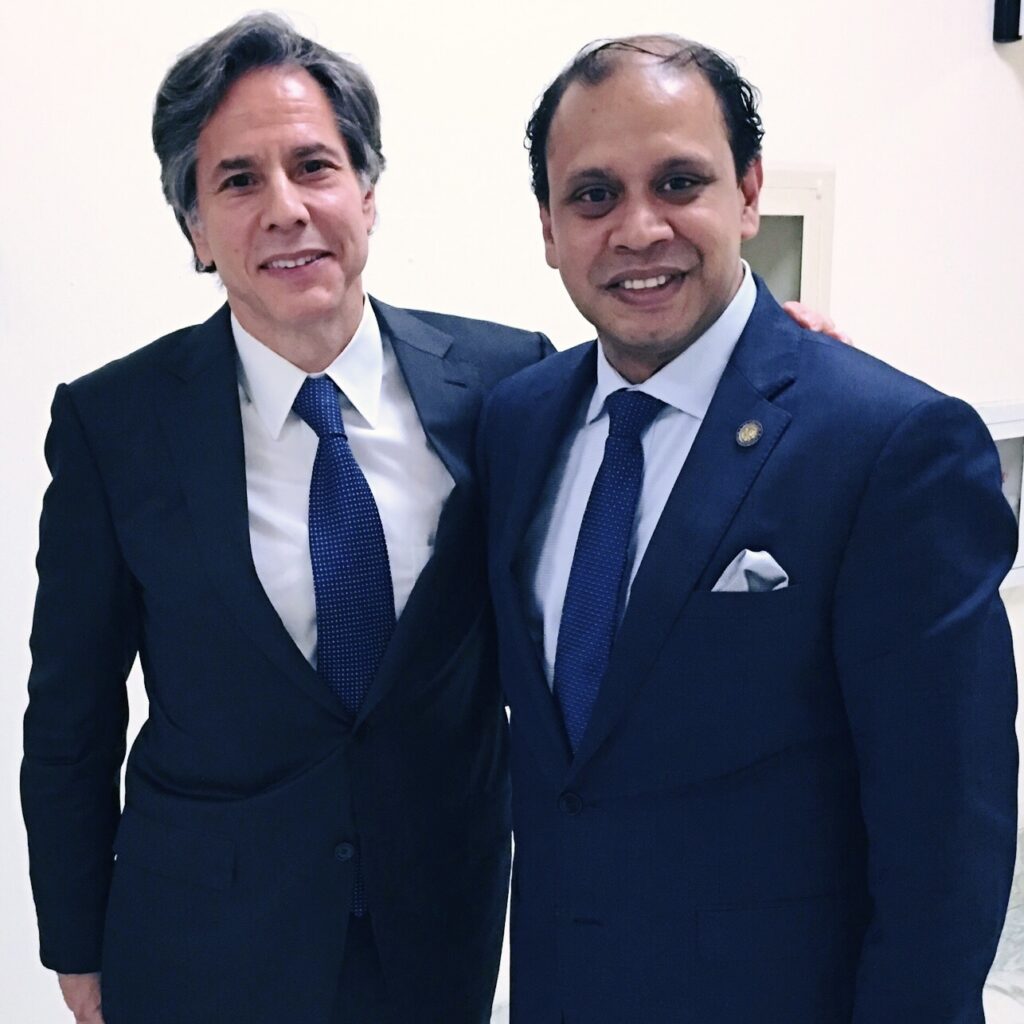 The sanctions were issued to put pressure on the current Bangladeshi regime to cease the human rights violations currently perpetrated by the Rapid Action Battalion, or RAB, an elite paramilitary force initially formed in 2004. The purpose of the RAB was to crack down on drug offenders and other dangerous criminals, and at its conception the RAB was well-received.
However, over time, the RAB became linked to many extrajudicial killings and the "disappearances" of political activists who opposed the current regime.
Zahid F. Sarder Saddi's hope is that the RAB will be overhauled or dissolved, eliminating a force that's responsible for intimidating citizens enough to prevent a free and fair election. Upon the dissolution of the RAB and reinstatement of the nonpartisan caretaker government that existed for the purpose of overseeing the transfer of power from one governing party to the next during elections.
Saddi believes that the reinstatement of the caretaker government will facilitate an unbiased election, allowing the Bangladesh Nationalist Party, or BNP, to come back into power under the leadership of the BNP's Acting Chairman, Tarique Rahman. The ultimate goal is for the 170 million people who live in Bangladesh to "Take Back Bangladesh!"
Originally hailing from the capital city of Bangladesh, Dhaka, Zahid F. Sarder Saddi was the child of two political innovators– you could say that he was destined for political greatness from the very start. His mother was one of the first female graduates from Eden College, Dhaka University, in the 1960s, a time when women were not welcomed in academic circles. She also went on to serve as General Secretary.
His father was an Executive Magistrate, a secretary for various ministries of the Government of Bangladesh, and an Ambassador to foreign nations. He also played an important role in the United Nations Transitional Authority in Cambodia (UNTAC), a peacekeeping mission in Cambodia with the goal of facilitating a free election in the early 1990s.
Following in his parents' footsteps, Saddi served as Special Envoy of the BNP and Foreign Advisor to the Honorable Begum Khaleda Zia during all three of her terms as Prime Minister. This time in Bangladeshi politics is fondly recalled by Saddi, who refers to it as the golden age of democracy in Bangladesh.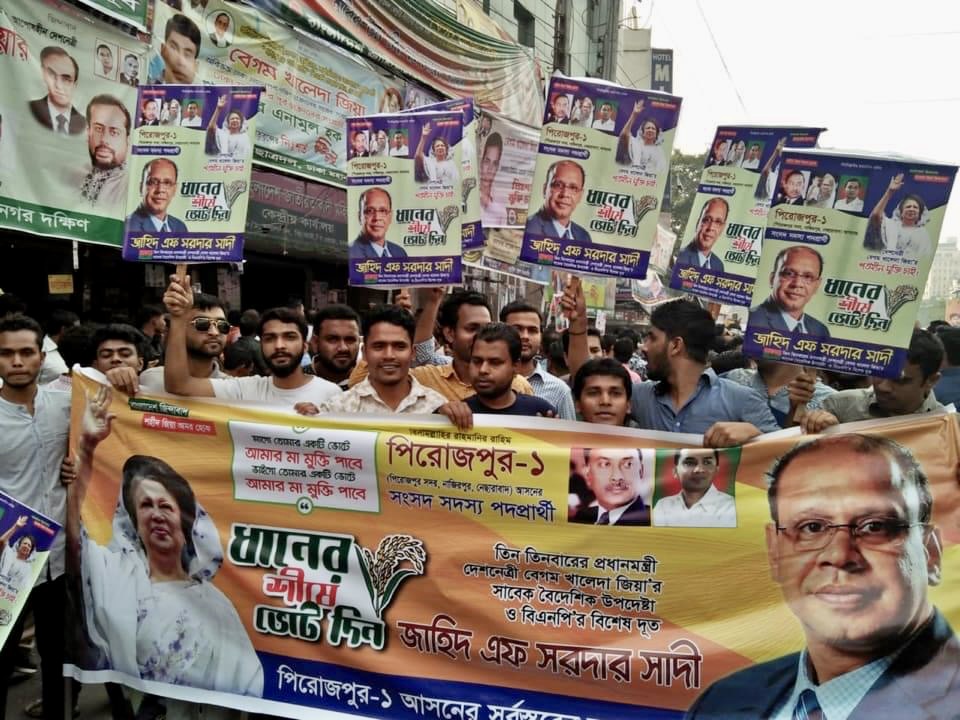 Saddi was also nominated for a position in the Bangladesh Parliament Pirojpur-1 constituency, without campaigning, but did not serve due to widespread boycott of an election that was believed to be corrupt and rigged.
Political exile is no match for Saddi's passion to restore democracy for his home country (as he says, "the fight for peace and betterment is ingrained in my blood") and he continues to advocate for Bangladesh whenever possible. His ability to do so freely is the result of the 50 years of diplomatic relations between Bangladesh and the U.S.
When he's not advocating for his country or lending his insight in Washington D.C., Saddi works in the oil business and lives in Florida with his wife, Lyudmila– a doctor of internal medicine– and their son's, William and Edward.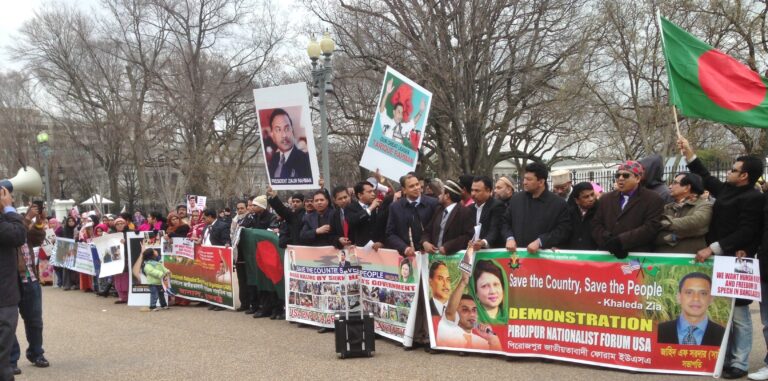 Zahid F. Sarder Saddi staunchly believes in the possibility of a bright future for Bangladesh– and with an advocate as experienced and passionate as Saddi, that future is likely to arrive sooner rather than later.