WASHINGTON, D.C.—Bangladesh's elite Rapid Action Battalion (RAB) was formed in 2004 for the purpose of cracking down on crime and terrorism in Bangladesh. The group is often referred to as a paramilitary force, but the term is misleading. The RAB is composed of members of the Bangladesh Army, Navy, Air Force, Border Guard, and more– qualifying it as a bona fide military force.
The group's purpose sounded initially positive; preventing crime and counteracting terrorism are noble pursuits to protect the people of Bangladesh. But today the group has been widely criticized for its widespread human rights violations. It's also been connected with extrajudicial killings and even torture, leading people to aptly describe it as a death squad.
How can such a group freely exist within modern-day Bangladesh, a country that the current prime minister describes as a "role model" for developing nations? The corruption present within Bangladesh's current regime is the answer– a regime that's responsible for oppression, censorship, and suspected election fraud.
In Bangladesh's most recent election, the Awami League reportedly won 99% of the votes in the country– but only after a campaign in which political opposition was suppressed with mass arrests, censorship, and violence. The RAB played a role in this suppression by carrying out extrajudicial killings and "disappearances" of political opposers. They've also reportedly shot and killed people present at political protests, including women and children.
The United States and Bangladesh currently have a diplomatic relationship that has lasted for over fifty years, but in late 2021 the U.S. issued sanctions against Bangladesh regarding the RAB and the multiple human rights violations it has carried out against the people of Bangladesh.
The sanctions came as a shock to Bangladeshi politicians, who believed that the United States should have communicated with Bangladesh regarding the sanctions beforehand. They also have potential financial ramifications for Bangladesh, since most of the country's exports go directly to the United States. The U.S. has also been responsible for providing millions of dollars of assistance in order to help economic growth. More recently, the U.S. provided more than 17 million COVID-19 vaccinations to help protect the people of Bangladesh from contracting the deadly virus.
However, some Bangladeshi politicians believe that the sanctions are justified– when human rights violations are being committed and people are being killed or tortured merely for supporting an opposing political party, swift and severe action must be taken in order to protect human lives from further senseless violence.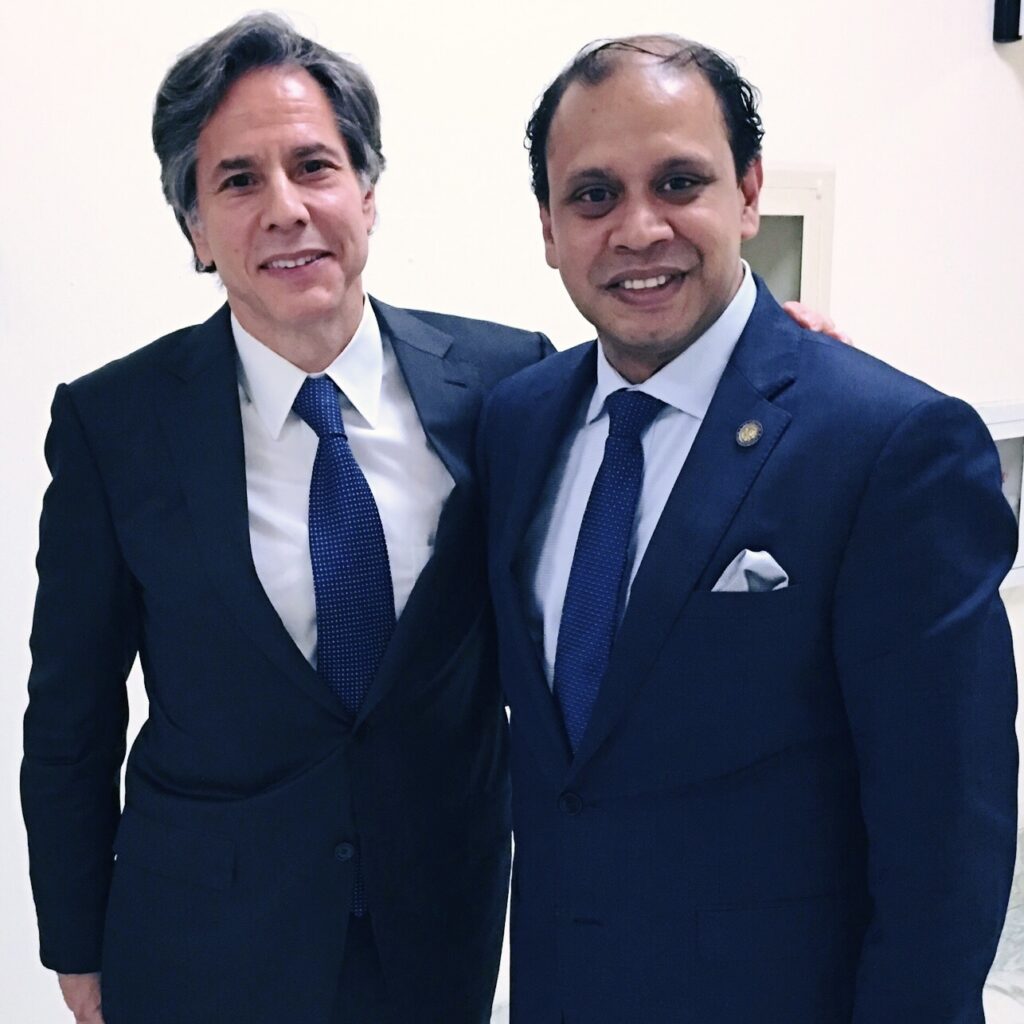 Zahid F. Sarder Saddi is one of the politicians who wholeheartedly support the United States' sanctions against Bangladesh. Currently politically exiled from Bangladesh, Saddi served as the three-time Foreign Advisor to Bangladesh Nationalist Party-BNP's Chairperson and former Prime Minister, the Honorable Begum Khaleda Zia. Saddi personally thanked Secretary of State Anthony J. Blinken for the sanctions, believing that the human rights violations in his home country require a serious response that puts financial and political pressure on Bangladesh for the safety of close to 165 million citizens.
Several months later, the United States is upholding the sanctions, demanding investigation of the extrajudicial killings and "enforced disappearances" connected with the RAB– and thus far, Bangladeshi leadership has not complied with these demands. Reportedly, they're instead intimidating the families of people who have "disappeared" at the hands of the RAB and attempting to silence discussion of the violence.
According to an April 13, 2022 article from Human Rights Watch, "Victims' families have reported that the authorities raided their homes in the middle of the night, threatening them and forcing them either to sign blank sheets of paper or sign pre-written statements indicating that a family member was not forcibly disappeared and that they had deliberately misled the police."
It seems that the Awami League regime is unwilling to comply with the demands accompanying the sanctions, instead carrying out further violence and intimidation tactics. In short, they are sacrificing the wellbeing and safety of Bangladeshi citizens in order to protect the regime's own already-tarnished reputation.
About:
Zahid F. Sarder Saddi is an influential civil society leader, humanitarian, and advocate for Bangladesh and its people.
To learn more about Zahid F. Sarder Saddi- known in his home country of Bangladesh as জাহিদ এফ সরদার সাদী, please visit: www.ZahidFSarderSaddi.com or reach out to [email protected].