WASHINGTON, D.C.—Faced with the experiences that Zahid F. Sarder Saddi has dealt with in his life, the average person would probably give up and lose motivation.
Think about it: if you faced political exile from your home country and knew that returning might put your life in danger, would you remain patriotic and motivated to improve conditions for the people of your country? Or would you simply move away, grateful for your safety but feeling powerless to help anyone else?
Most of us would choose the latter. Zahid F. Sarder Saddi chose the former, and even though he lives in the United States due to political exile, he says of his home country of Bangladesh: "The fight for peace and betterment is ingrained in my blood."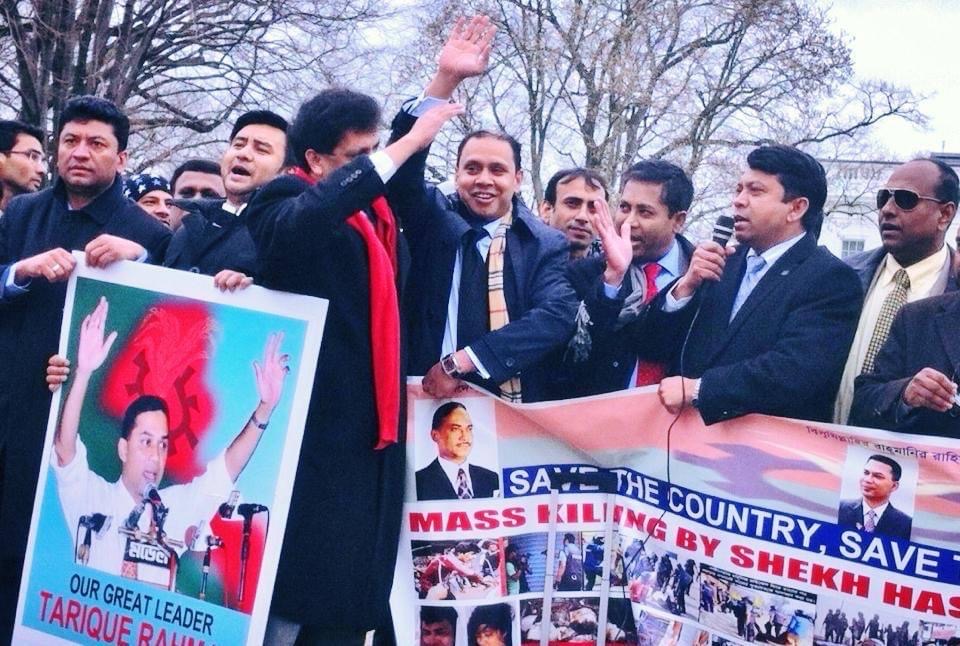 You could say that Saddi was destined for great things from birth. His father, an Executive Magistrate, was also an Ambassador to Foreign Nations and played an important role in the United Nations Transitional Authority in Cambodia (UNTAC), a peacekeeping mission in the early 1990s that facilitated free elections in Cambodia.
His mother defied odds, too, graduating college in the 1960s– a time when women were rare and unwelcomed in academic spaces. She went on to serve as General Secretary.
Growing up in Dhaka, Bangladesh, surely also helped to shape Saddi's life outlook and great compassion for others. The city of Dhaka is roughly a third of the size of New York City but houses more than double the amount of people– so living in the Dhaka metropolitan area requires quite a bit of patience and compassion for your fellow man.
Whether nature or nurture were responsible for shaping Saddi's outlook on life, he never rested on the laurels of his parents' accomplishments, instead moving forward to shape an impressive career of his own.
During his time in Bangladesh, Saddi worked as a Special Envoy of the Bangladesh Nationalist Party and served as Foreign Advisor to the Honorable Begum Khaleda Zia during her three terms as Prime Minister. Saddi refers to this time period as the "golden age of Bangladesh democracy."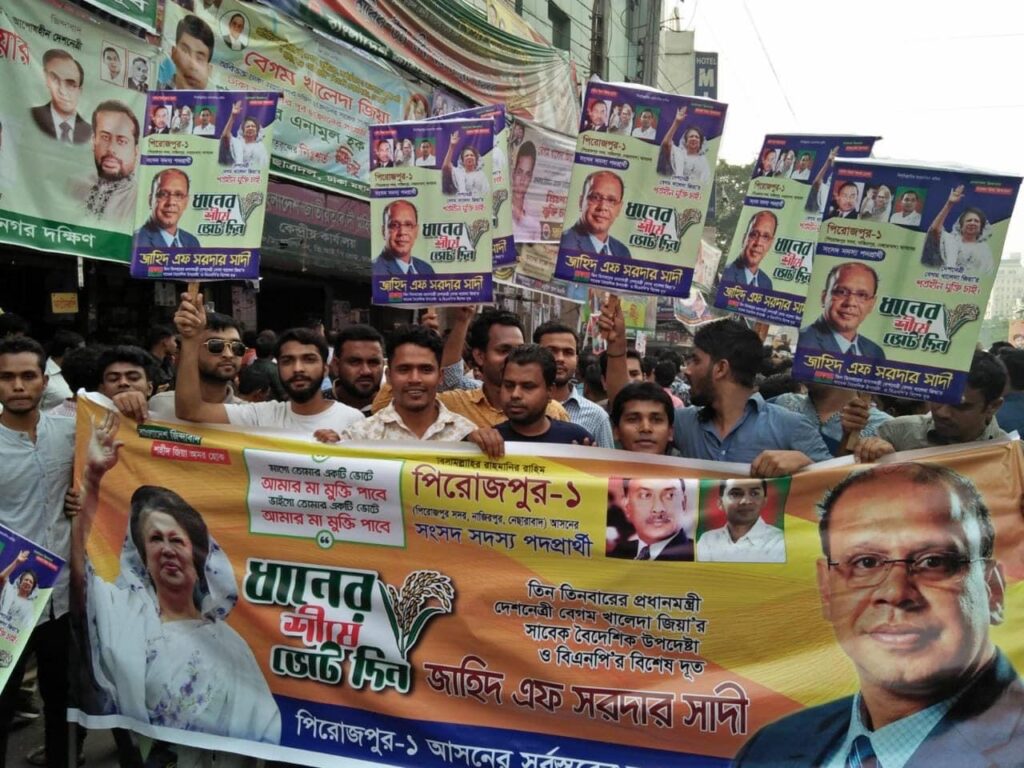 He was also nominated for the Bangladesh Parliament Pirojpur-1 constituency without even campaigning due to an election that was widely considered to be rigged and corrupt– as a result, he did not accept the position.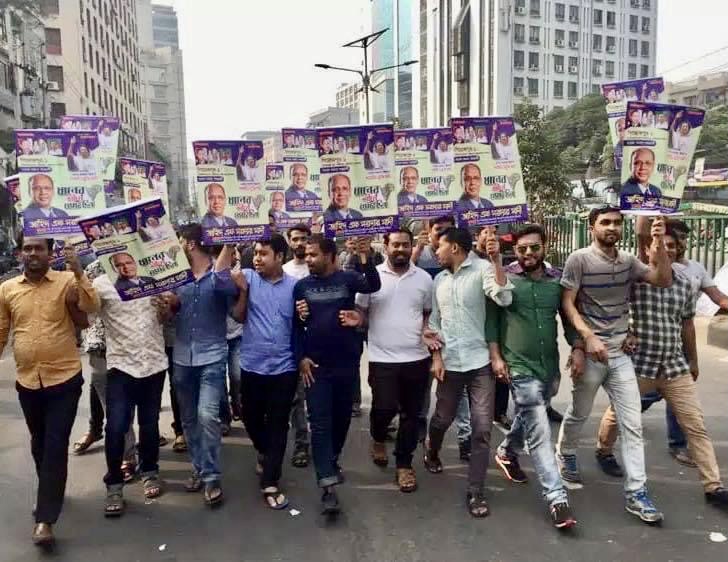 Political exile due to the current oppressive regime in Bangladesh brought Saddi to the United States, where he earned his Bachelor's and Master's degrees at Penn State University and currently works in the oil industry. He lives in Florida with his wife, Lyudmila, and their son William.
But exile did not stop him from continuing to fight for democracy in Bangladesh. In fact, Saddi enjoys greater freedoms and an improved ability to speak out about and promote Bangladeshi democracy and human rights.
Recently, the United States imposed sanctions against Bangladesh in order to put pressure on their government to cease their current unethical actions. The present regime's elite paramilitary forces, known as the Rapid Action Battalion (RAB), are suppressing democratic freedoms and committing egregious human rights violations by targeting and killing political activists who oppose the current Bangladeshi government.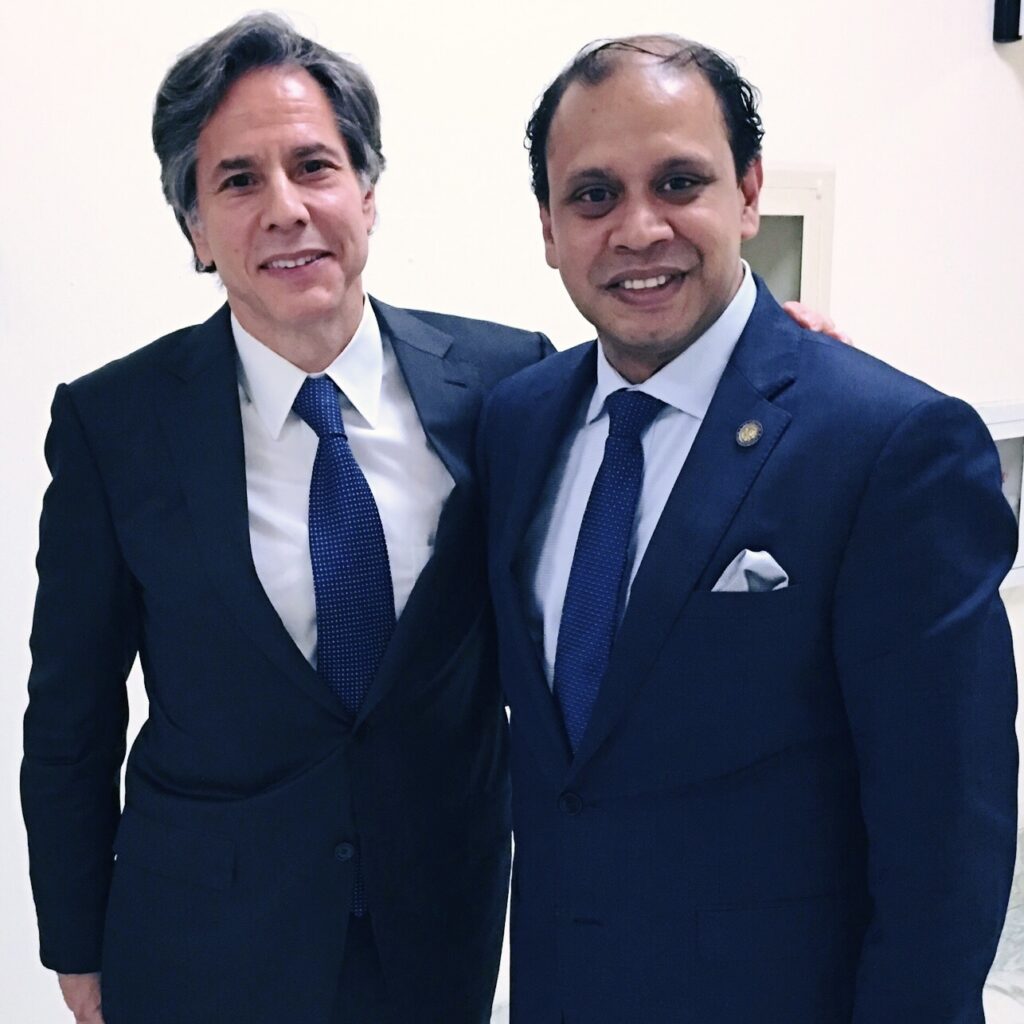 Though Zahid F. Sarder Saddi deeply loves his country, he staunchly supports the U.S. sanctions and even personally thanked Secretary of State Antony J. Blinken for issuing them. On February 12, 2022, shortly after the sanctions were put into place, Saddi addressed the press in Washington D.C. to say the following:
"Since 2009, when Bangladesh's Awami League regime came to power, enforced disappearances have become a daily occurrence. If Secretary-General Antonio Guterres is serious about ending human rights abuses by UN peacekeepers, he will ensure that units with proven records of abuse, like the Rapid Action Battalion, are excluded from deployment. The role of Bangladesh's notorious paramilitary force, RAB, should be reviewed following the U.S. sanctions."
It is Saddi's hope that the restoration of democracy will allow the Bangladesh Nationalist Party to regain power via a free, fair and unbiased election under the power of a restored caretaker government and the leadership of the BNP's Acting Chairman Tarique Rahman.
This will allow the 170 million people in Bangladesh to take back the country and live peacefully, as they should, without fear of human rights violations at the hand of the government.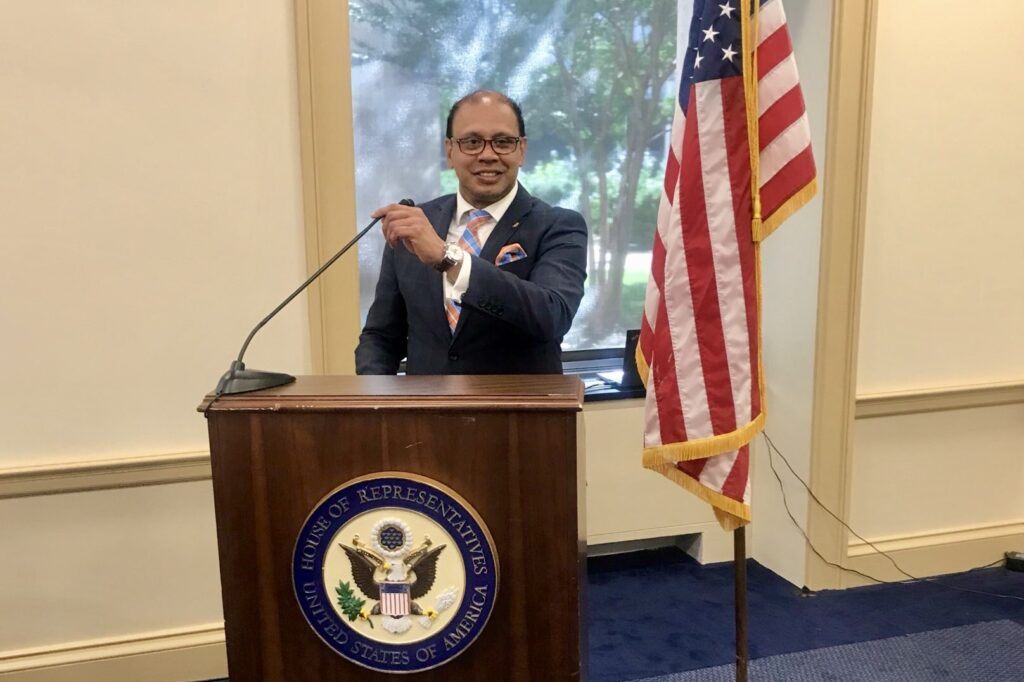 While he works to restore Bangladeshi democracy, Saddi is an active participant from the United States, and has spoken in panels held by the Woodrow Wilson Center, Human Rights Watch, Democracy International, the United Nations, U.S. Congress, and the Prestigious Heritage Foundations, to name a few.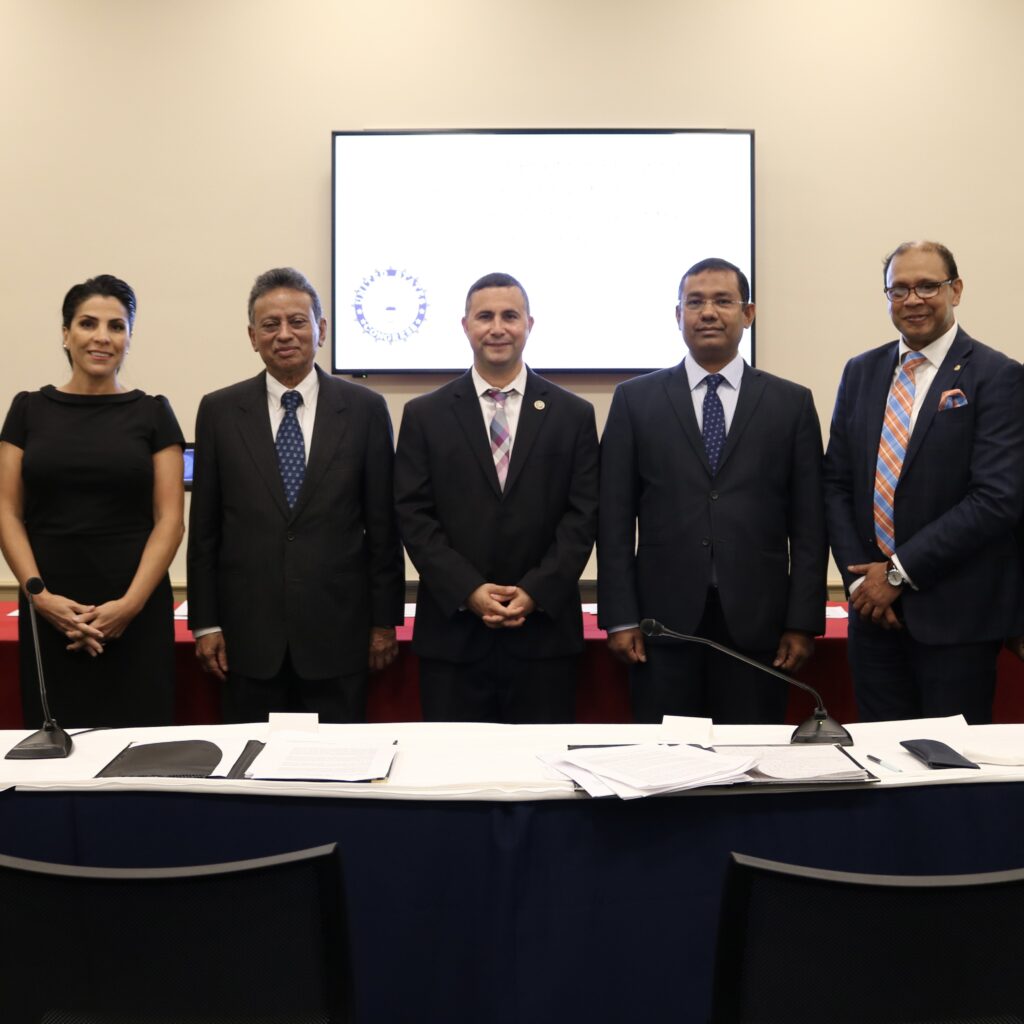 The fifty years of diplomatic relations between Bangladesh and the U.S. allow him to freely communicate his views on Bangladeshi politics in his quest to restore democracy and fight for human rights.
With an advocate like Zahid F. Sarder Saddi, there's no doubt that Bangladesh has a bright future to look forward to. Someday soon, the people will be able to "Take Back Bangladesh!"