"It would be quite a challenge to grow up in Dhaka, Bangladesh, without developing a love for the people around you. The most densely populated city in the world, Dhaka houses 22 million people in a metropolitan area that's roughly a third of the size of New York City."
WASHINGTON D.C. – Perhaps this close-knit background helped to shape Zahid F. Sarder Saddi into the humanitarian he is today, or perhaps he was just destined for great things from birth. Saddi comes from a background of political trailblazers; his mother was one of just a few female college graduates in the 1960s, when women were not welcomed in academia, and obtained her diploma from Eden College, University of Dhaka. She later served as General Secretary.
His father, no less impressively, began his career as part of a civil service cadre, as a high-level Executive Magistrate. He served as Secretary in various Ministries of the Government of Bangladesh and as an Ambassador to foreign nations, in addition to assisting with the United Nations' peacekeeping mission to Cambodia in the early 1990s.
Saddi, however, doesn't live in the shadow of his parents' successes – he has a lifetime's worth of his own. He obtained his Bachelor and Master's degrees from Penn State University and currently lives in the United States. When not engaged in political activism, he works in the oil business and lives in Florida with his wife Lyudmila, a Doctor of Internal Medicine, and their son's William and Edward.
While in Bangladesh or abroad, he served as Foreign Advisor to the Prime Minister, the Honorable Begum Khaleda Zia, during her three terms– a period of time he refers to as the "golden days" of Bangladesh democracy.
He was also appointed as a Special Envoy of the Bangladesh Nationalist Party and was nominated as a member of the Bangladesh Parliament Pirojpur-1 constituency, without running due to the generally criticized 2013 and 2018 National Parliament elections, which were widely considered to be rigged.
Zahid F. Sarder Saddi is a man who is motivated by the need for change. He says it best himself, stating: "The fight for peace and betterment is ingrained in my blood."
Leaving Bangladesh for the United States due to political exile only furthered his drive to effect positive change in his home country.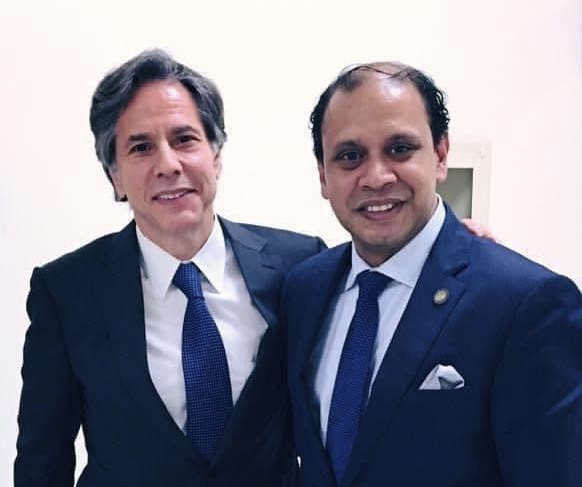 In fact, living in the United States allows him to enjoy new freedoms and an enhanced ability to promote Bangladeshi democracy and human rights. Saddi is outspokenly in favor of the U.S. sanctions against Bangladesh and fiercely opposes the country's current oppressive regime. He personally thanked Secretary of State Antony J. Blinken for issuing sanctions against Bangladesh in the hope that these sanctions would put pressure on the current Bangladeshi government to cease their unethical actions.
For anyone unfamiliar, the U.S. imposed sanctions due to Bangladesh's elite paramilitary forces, otherwise known as the Rapid Action Battalion. The sanctions came about as a result of the RAB's egregious human rights violations and their link to unlawful killings and enforced "disappearances."
On February 12, 2022, shortly following the imposition of the U.S. sanctions, Zahid F. Sarder Saddi addressed the press in Washington D.C., noting his appreciation of the sanctions before stating:
"Since 2009, when Bangladesh's Awami League regime came to power, enforced disappearances have become a daily occurrence. If Secretary-General Antonio Guterres is serious about ending human rights abuses by UN peacekeepers, he will ensure that units with proven records of abuse, like the Rapid Action Battalion, are excluded from deployment. The role of Bangladesh's notorious paramilitary force, RAB, should be reviewed following the U.S. sanctions."
Saddi's concern about the RAB is not misplaced: the battalion is responsible for the disappearances and deaths of political activists who opposed the Awami League regime before the last two Bangladeshi general elections.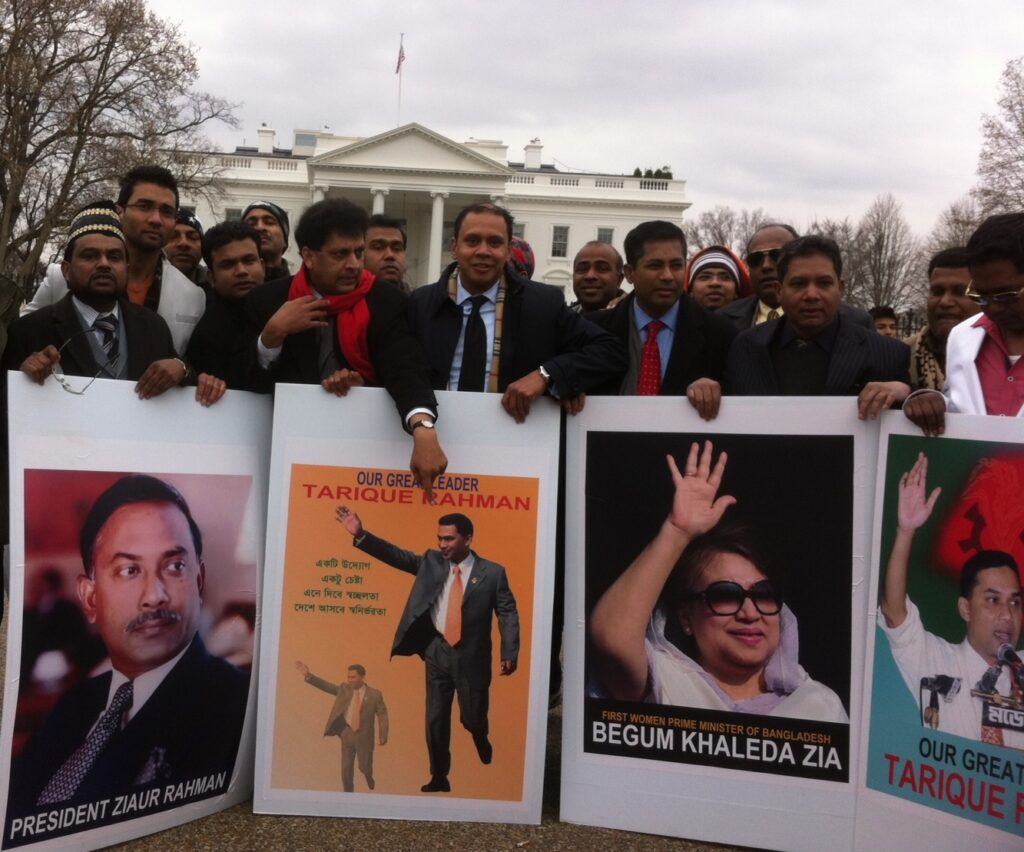 One of the driving forces in Saddi's political and humanitarian efforts is his quest to establish a truly free and fair election in Bangladesh in order to restore democracy, reinstate the caretaker government, and elect government officials chosen by the people to represent them. The presence of a paramilitary force that violently suppresses political opponents makes a fair election an impossibility.
Saddi hopes that the Bangladesh Nationalist Party will regain power via unbiased elections under the leadership of the BNP's Acting Chairman Tarique Rahman, allowing the 170 million people in his home country to take back Bangladesh so they can live in a country governed by officials they chose and without fear of human rights violations and genocide.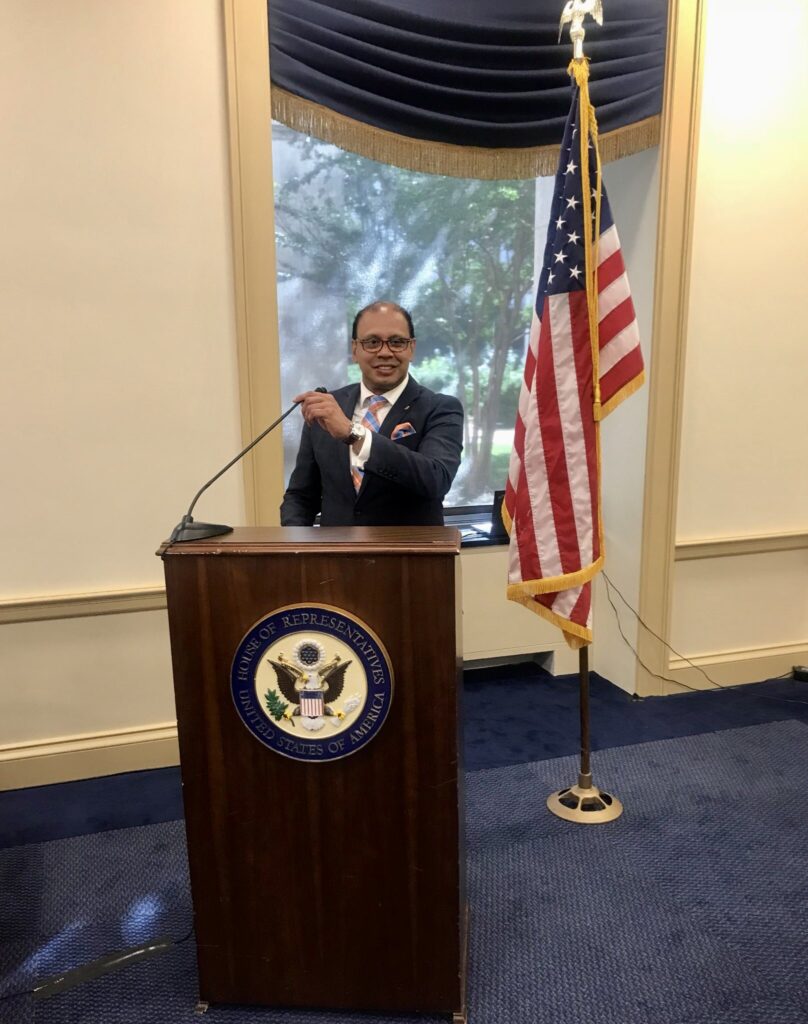 He dedicates much of his time to his efforts with United States National Security, participating in panels held by the Prestigious Heritage Foundation, the Woodrow Wilson Center, Human Rights Watch, Democracy International, U.S. Congress, and the United Nations, and he is able to freely communicate his views on Bangladeshi politics as a result of the fifty years of diplomatic relations between the U.S. and Bangladesh.
Zahid F. Sarder Saddi's love for the people of his country and devotion to the restoration of democracy drive him to dedicate each day toward the betterment of not only Bangladesh but the world as a whole.
About:
Zahid F. Sarder Saddi is an influential civil society leader, humanitarian, and advocate for Bangladesh and its people. He helps Bangladeshi expatriates assimilate into life in the United States while also preserving their own values and traditions. Zahid F. Sarder Saddi works with several organizations and holds a special passion for helping the Bangladeshi community in the United States and around the world.
To learn more about Zahid F. Sarder Saddi, please visit www.ZahidFSarderSaddi.com or reach out to Zahid F. Sarder Saddi at [email protected]