"Saddi won't contest in the election if Khaleda Zia-Tarique Rahman cannot take part in the polls"
BD Correspondent, 16th November, 2018: About thousands of workers of BNP from Pirojpur-1 (Sadar, Nazirpur, Nesarabad) had collected nomination papers from party central office in Nayapaltan on 15th November for expatriate Zahid F Sardar Saddi, who is now exiled in USA and also foreign adviser of BNP chairperson former Prime Minister of Bangladesh Begum Khaleda Zia and special envoy of BNP, aiming to take part in the upcoming Eleventh National Parliament polls. But he couldn't submit his nomination papers as he is unable to return to the country from the United States due to various politically motivated cases imposed by current oppressive government.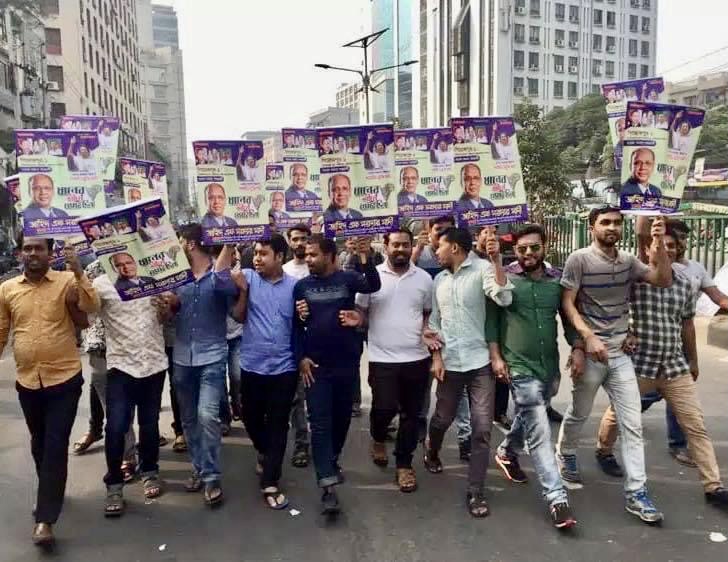 When contacted with BNP leader Zahid F Sarder Saddi, an aspirant for getting nomination from Pirojpur-1 constituency, he said that the Awami government is trying to create an abominable history by declaring former prime minister Khaleda Zia as unqualified to participate in the upcoming general election due to different cases imposed against her. BNP acting chairman Tarique Rahman is also unable to participate in the elections due to various cases and threat of killing. Though collected nomination papers by the locals to take part in the upcoming Eleventh Parliamentary elections, I did not submit it for the same trouble. So, I cannot participate in the elections despite my spontaneous desire to take part in the poll race.
In regard of not participating in the election Zahid F Sarder Saddi said, I am not taking part in the elections under the autocratic regime of Sheikh Hasina keeping former prime minister, BNP chairperson Begum Khaleda Zia in jail and acting chairman Tarique Rahman out of the country.
This election is part of the movement, that is why I have withdrawn my nomination and have called the people of Pirojpur-1 which is my constituency, to work unitedly for candidate nominated for the 20-party alliance aiming to win him.
Zahid F Sarder Saddi said over telephone, "I have a sedition case against me. That's why I cannot return back to the country. There is no possibility of taking bail in the case. It is feared that if I return to the country, I will have to face life threat by the Hasina government.
Mentionable that on 4 February 2014, Zahid F Sarder Saddi demanded posthumous trial of Sheikh Mujibur Rahman on the charge of killing his cousin, Comrade Siraj Sikder. On that same day he also demanded execution of Sheikh Mujibur Rahman. At this, a great criticism at home and abroad had began. This is why, Muktijoddha League president had filed sedition case against him. The other accused in the same case is BNP acting chairman Tarique Rahman. This heavyweight leader of BNP who has been criticized across the country several times and has been victimized by Prime Minister Sheikh Hasina. Israel citizen and Likud Party leader Mandi N. Safadi in a televised meeting with Prime Minister Sheikh Hasina's son Sajeeb Wajed Joy, leaked a news in 2016 in USA that the Israeli intelligence agency involved in conspiring to topple the government with the support of Mossad. It started a nationwide brawl. BNP's radiant leader Zahid F Sarder Saddi had fully vanished government's such claim. Rather the government itself had fell in a trouble when Safadi and Joy's meeting's news leaked out.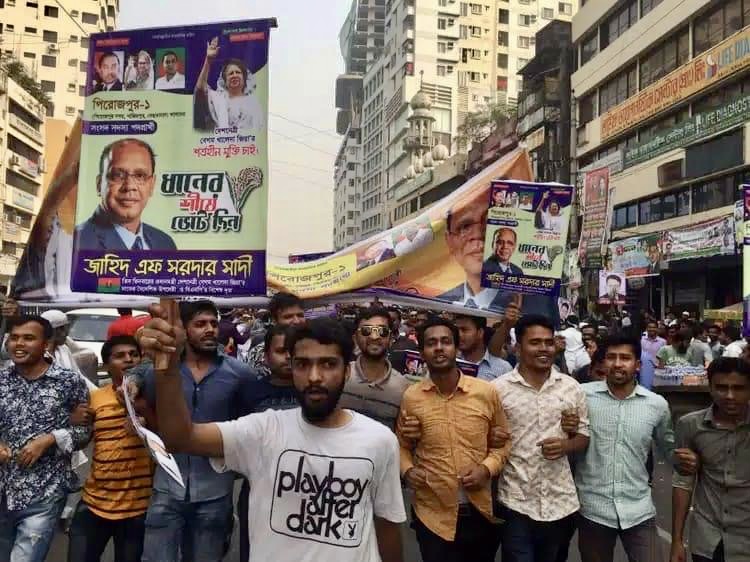 Different sources of the government circulated that Zahid F Sardar Saddi was the mastermind of the information leakage in the Sajeeb Wazed Joy and Mandi N. Saffadi meeting. Mandi came to the United States from far-flung Israel to join TV screening. Government leaders in the Bangladesh Parliament and the Awami League had demanded that Saddi to be brought back to the country for trial. BNP joint secretary general Aslam Chowdhury is currently in jail in this case since 2016. Zahid F Sardar Saddi was also behind the press conference of Rizvi Ahmed Cesar in the US following Sajeeb Wazed Joy's $300 million case. Many times Saddi came into highlight in the incidences of opposition leaders, workers and activists disappearance. Saddi came to the discussion. Time and again, Zahid F. Sardar Saddi came in discussion in many conversations in connection with the allegations of telephone calls, crimes against top officials of the police administration.
According to the intelligence sources, pro-American Zahid F Sardar Saddi, a very trusted to BNP acting chairman Tarique Rahman, has had a personal and strong relationship with powerful peoples of the United States so that the government had to face much trouble diplomatically in different ways.
Saddi also said, "I have been involved with the activities of BNP abroad for a long time and following order of party acting chairman Tarique Rahman. However, if my nomination is not submitted, I will continue my efforts to win the 20-party alliance, who will be nominated finally.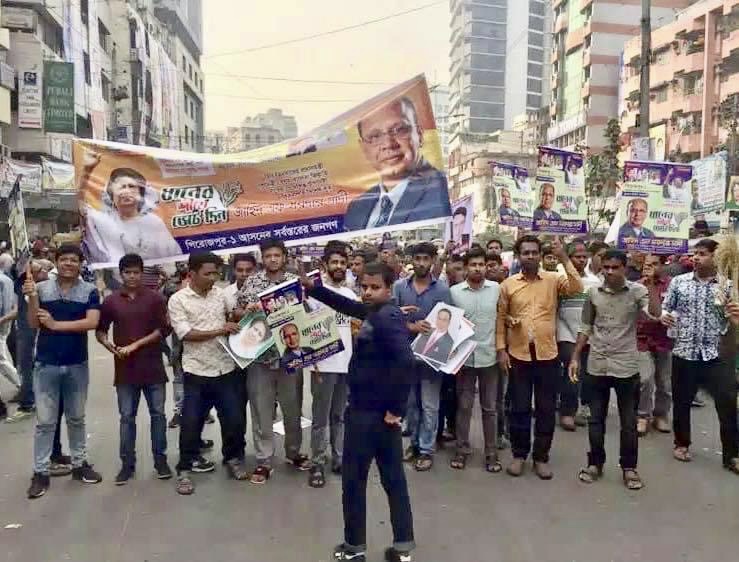 Mentionable that son-in-law of renowned late Abdus Salam Talukder of Pirojpur-1 (Sadar, Nazirpur, Nesarabad) and son of former secretary of late Azhar Ali Sardar, Zahid F Sardar Saddi remained firm on the decision to not participate in the election. And later former minister Mustafa Zaman Haider, Shamim Sayedee and Zahid F Sardar Saddi of BNP got nomination by the 20-party alliance. More than one person has been nominated for Pirojpur constituency for party strategic reasons. Major (Retd) Barrister Sarwar Hossain, a member of the BNP's executive committee, has also been nominated.
District BNP President Gazi Nuruzzaman Babul and District BNP General Secretary Alamgir Hossain, among others, were nomination aspirant in this constituency.